The official XCHPool Chia Pool App has arrived!
Now you can search the official mining pool on the go! Scan QR code and have access to your data any time, anywhere. The lightweight App gives you all the necessary information to track your pool data even better. With a simple scan, you can save all your pool information on a mobile device.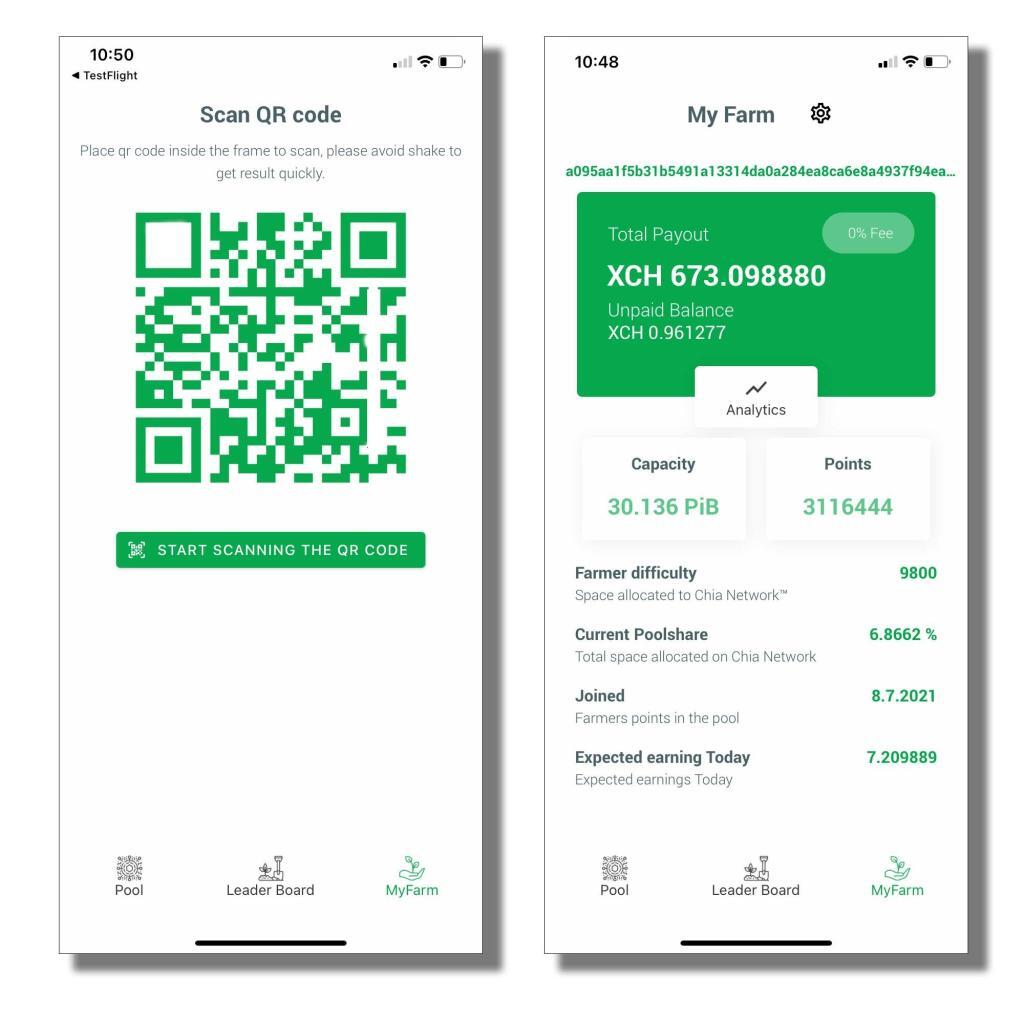 Download the Chia Pool App and get your personal information
Now you can check your pooling stats everyday on the go. We made it possible to check your pool statistics for better understanding and analytics of your current mining situation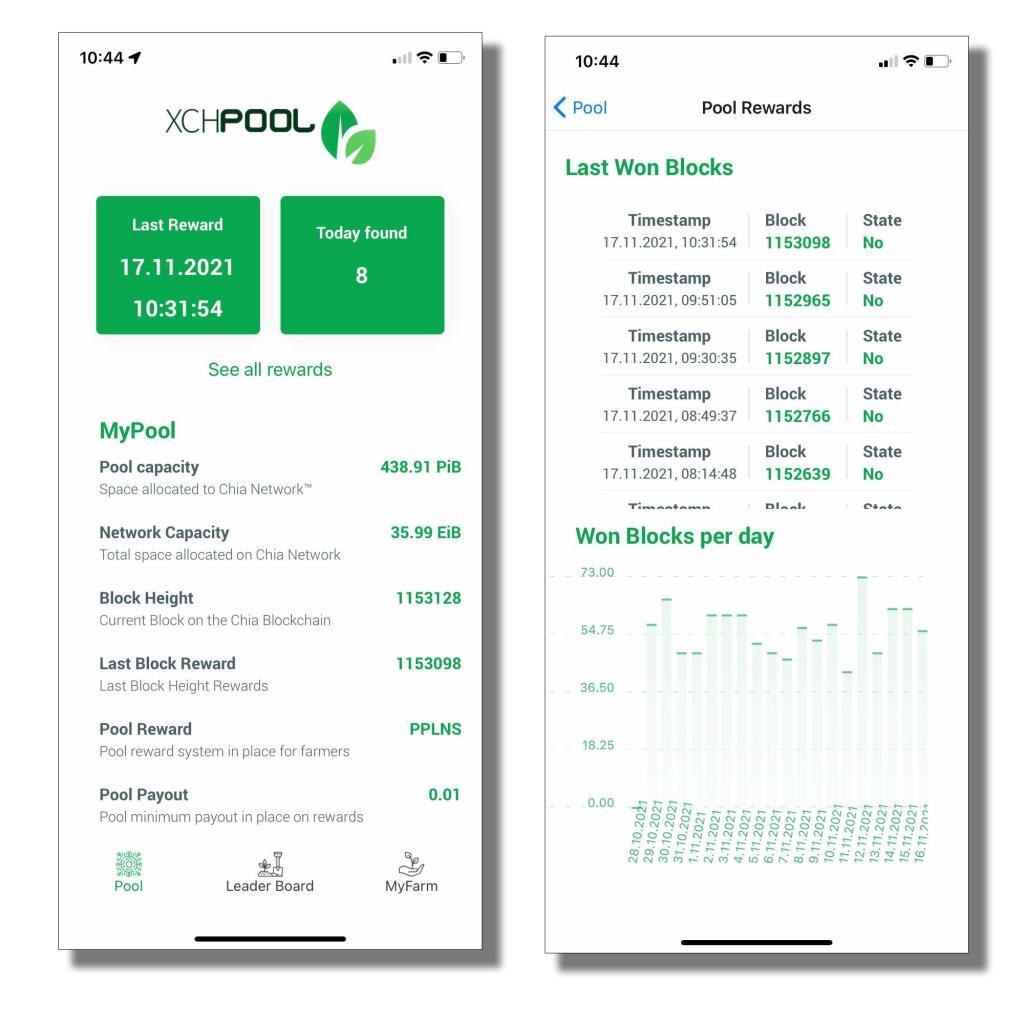 Explore the XCHPool
It never wasn't easier to explore our pool before. Lookup for other miners, last found blocks, pool statistics and even more. Just with a simple click you're ready to go. Go to our XCHPool explorer and find out for yourself!