What are the CHIA explorer new AND updated features?
Changelog Release update
Login system integration
Farmer nickname selection
Personal farmer page
Personal QR Code to login the future mobile application
Advance view on farmer statistics
New translation for German Native
Nickname integration in Leader Board
Showing the "expected" blocks
The "won blocks" chart in the main page is now showing the "expected" blocks based on the pool's netspace so the pool's luck is now graphically visible over time.
Login from your Chia clientsoftware
You can now log in into the explorer from the chia client.
A new "MY FARM" page will show up where you can change settings, and see more details about your farm.

Mobile App access whit a QR code (APP will be released soon!)
My farm page shows an app access QR code which you can use to logon the app.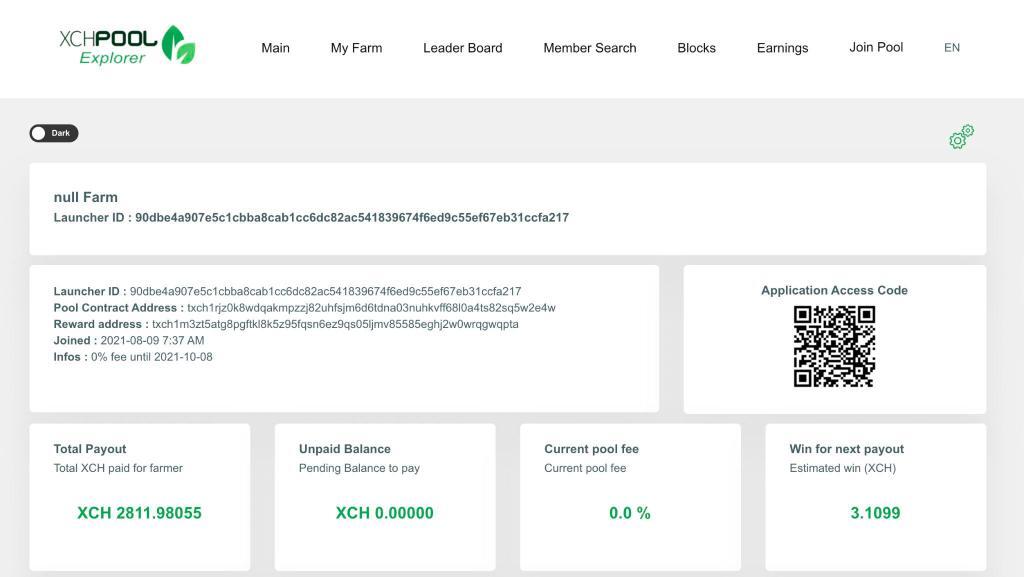 Curious about all new features?
Go to our XCHPool explorer and find out for yourself!